Mobilising faith-based investments into impact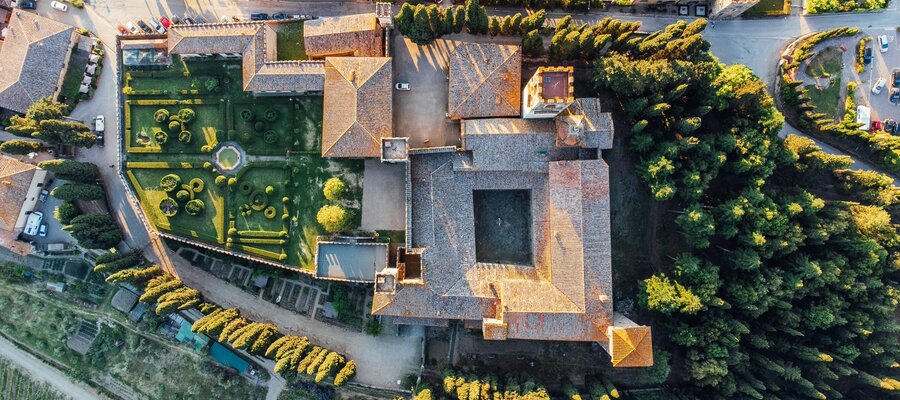 Here, we highlight the actionable insights from the Faith Impact Project. We do this to guide conversations with investors on how to create faith-aligned portfolios that also help solve the world's most pressing problems - starting with the climate crisis.
About the Faith Impact Project
In December 2020 FIIND Impact[1] began working on the Faith Impact Project with the support of Porticus. For this project, they explored five major world religions (Catholicism, Protestantism, Judaism, Islam and Buddhism) and produced white papers as well as practical guides aimed at helping faith-based organisations (FBOs) make their first climate-themed impact investment.
Faith-based values have been the cornerstone of our society and civilization. However, there is a new and unexpected role for FBOs as large asset owners to shift (part of) their investments into a responsible portfolio with a net positive social and environmental impact. In order to support this role, the Faith Impact Project aims to prepare and support FBOs as well as their fiduciary intermediaries, identify what their faith-based values are, align them with global issues (e.g. climate). As many FBOs are new to impact investing, the Project aims to ensure it points them towards the most effective solutions to deal with these global challenges and show them which of the solutions are investable. As many FBOs rely on fiduciary intermediaries for investment advice, the Project also aims to support and help fiduciary intermediaries to help advise FBOs in this area. The following is a summary of the activities the Faith Impact Project undertook and the deliverables produced.
Linking religious values and teachings to sustainability themes
For each of the aforementioned religions, a white paper was produced in which major or recurring themes within the religion's teachings, drawn from textual sources as well as scholars' input, were identified. In consultation with religious scholars, experts and secondary sources, each of these teachings was subsequently linked to/explained in the context of modern social and environmental challenges, the SDGs and SDG targets, IRIS+ Categories, a range of faith-specific exclusions, and faith-consistent investment philosophy.
To illustrate, "stewardship" or "care of Gods' creation", which understands that humans were given the responsibility to take care of the Earth's natural ecosystems (by its Divine owner), was found to be a common theme in all of the five religions. Other common themes would be human dignity and fighting poverty. In addition to these white papers, an overarching document was produced summarizing the teachings that each religion has in common.
Practical guide to impact investing for FBOs: The journey to impact investing
The result of all this research was a practical guide to impact investing for FBOs.
The guide contains steps that can provide FBOs with an idea of what the "next steps" would be if they wish to make their first impact investment or increase their existing allocation. The guide includes steps such as: exploring the existing impact investing ecosystem and frameworks, overcoming common objections /scepticism, reflecting on and defining the values that an FBO would like to be expressed in its investment portfolio, and other necessary steps in defining the workflow towards making the first faith-aligned, impact investment.
Creating faith- and climate-aligned portfolios in practice
At Anthos, we embrace the Faith Impact Project for mapping out so comprehensively the journey to impact for FBOs. Where hiring a fund manager is the most likely path for FBOs who steward a large number of assets, we encourage FBOs to challenge potential partners with the following questions:
Do you have experience with incorporating faith values in your investment policy statements?
How do you align portfolios with your values? And what are those values?
How do you align portfolios with the Paris Agreement?
How do you align portfolios with the SDGs?
Please give evidence of tailoring investment strategies to clients' faith-based mandates?
Can you give us examples of the impact you've achieved?
Provide goal reasoning of your future ambitions with impact and how is your platform set up for success?
Valuable insights lead to valuable conversations, which leads to deeper understanding and deeper alignment of your investment portfolios with your values and faith. Imagine what the result would be if all those in the faith-based community had the tools to do this – the net positive environmental and social impact would be humbling. For more information and to explore the research, go to The Faith Impact Project.
---
[1] FIIND Impact Foundation supports non-profit and governmental organizations in mobilizing capital from institutional investors into impact investing. They combine in-depth impact and financial expertise to help investors invest responsibly and commit to a net positive impact on people and planet in a manner that is aligned with their unique set of values. FIIND envisions a world in which institutional and private capital are a force for good and a solution to the world's most pressing problems. They envision a world in which money moves to where it is really needed.
This is a marketing communication. Please refer to the Private Placement Memorandum of Anthos Fund II RAIF-SICAV S.A. ("PPM") before making any final investment decisions. The PPM may be provided upon request. Please note: these funds are open to professional investors only.